Over the past few months, we've seen a number of IDOs (Initial Dex Offerings) going live, as highlighted in top crypto tokens going on public sale in April as well. One common thread in many of these is the fact they are built on Polkadot blockchain. Another name joining that list is Polkally. Hailed as a P2P auction platform for NFTs, it'll be doing its IDO soon. If you're wondering whether this one deserves your attention or not, then read on.
Overview
Auctions aren't a new concept, be it in the traditional world or the nascent world of cryptocurrencies. And P2P is quite easy to understand as well – as the auctions happen between people directly. So, what makes Polkally unique?
Polkally uses smart contracts to trigger the auctions which means there's transparency to the process. There are no hidden fees for using the platform, and it'll be compatible with multiple blockchains such as Polkadot, Ethereum, Tron, and EOS. In addition, the platform uses IPFS-based infrastructure for encrypting personal data.
Team and advisors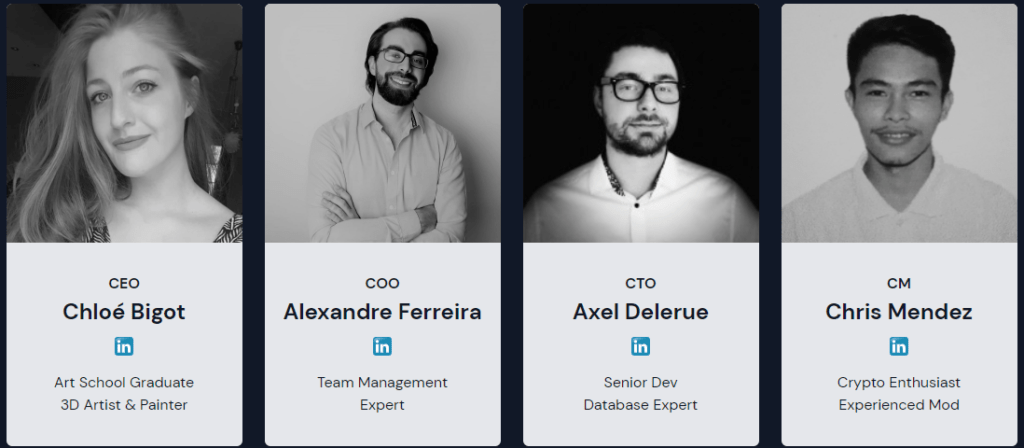 The team behind Polkally includes:
Chloé Bigot (CEO) – She's an art school graduate and a 3D artist as well as painter.
Alexandre Ferreira (COO) – He's a team management expert.
Axel Delerue (CTO) – He's a senior dev database expert.
Chris Mendez (CM) – He's a crypto enthusiast experienced mod.
Polkally is being advised by:
Logino Dujardin – Co-founder of Safe Haven
Gary Sumner – B2B Expert
Eric Clark Su – ExNetwork CEO
Do note that the project will get more team members and advisors on board after its token sale.
Backers
Polkally has raised funding from the likes of Titans Ventures, Bigcoin Capital, and BlockSync Ventures.
Its partners are:
Tanguy Nelly – Design Assistant
Virgile Goubier – Financial Expert
BlockTalks and Wolfonaire – Crypto Media Channels
Tokenomics
The Polkally platform uses a $KALLY token for all the activities. The token has a max supply of 100 million, and here's how its tokenomics has been structured:
Public sale: 8 million KALLY
Private sale: 40 million KALLY
Uniswap liquidity: 15 million KALLY
Ecosystem: 27 million KALLY
Team: 10 million KALLY
Vesting
The 10 million $KALLY tokens for the team will be locked for 6 months after the token generating event.
In the seed sale, 10 million tokens will be sold at $0.01, raising over $100k. While in the private sale, 30 million $KALLY tokens will be sold at $0.02, resulting in $600k. In both cases, the tokens will be vested for 5 months.
In comparison, 8 million tokens will be sold in the IDO at a price of $0.05 that will take the amount to $400k. There won't be any vesting period for public sale.
Governance
The $KALLY tokenholders will be able to influence the community decisions thanks to its DAO structure. This way, they can change ecosystem expenses or vesting periods.
Use case
There's no dearth of NFT marketplaces, yet Polkally believes that it's different. It aims to make the process of buying and selling non fungible tokens quite easy by operating an interoperable marketplace. Running as a DAO (decentralized autonomous organization), it'll have verified artists for selling their digital artwork.
The NFTs can be sold through direct sales or auctions, and these transactions will be settled on the Polkadot blockchain.
In that regard, Polkally goes against the likes of Rarible and OpenSea, both of which are known players in the space.
Like most NFT marketplaces, Polkally lets artists set their own terms. For example, artists can get a standard fee of 5% (2.5% goes to the platform, and 2.5% is burned) on selling their NFT, and they can also set the percentage they would like to get every time it's sold in the secondary market.
Roadmap

In Q1 of this year, the project was launched, while in the ongoing quarter, it'll be introducing features such as Staking and yield farming along with Uniswap listing.
In Q3 2021, it'll be releasing the DAO capabilities, whereas the platform is expected to be publicly available in Q4.
Afterwards, the team will be working on Polkadot and Ethereum interoperability.