Six months into the year 2021, and our belief in the crypto future is becoming more solid. While the market may be showing signs of stability rather than the rapid growth it was witnessing during the earlier months, the kind of projects we're seeing in this space is quite exciting. And if you're wondering which projects deserve your attention, or which ones should you invest in during their IDOs, then you've come to the right place.
ProjectX – July 5th
While the NFT market might have gone down, the interest around the space hasn't. And that's evident from the new projects that we're seeing. ProjectX is an app that aims to provide NFT holders liquidity by letting them monetize their collection. Traders on the other hand, will be able to gain exposure to all the NFTs with a single ETF. The platform also promises unique NFTs that will be distributed to token stakers.
The ERC-20 token will be listed under the XIL symbol with its token sale starting on July 5th.
SafeLaunch – July 5th
Now, this is an interesting project that aims to help other token projects with fundraising, audits, markets, and guidance among other things. SafeLaunch will specifically focus on projects in the BSC ecosystem.
200,000 tokens will be sold under the SFE symbol on BSCLaunch to raise $100,000.
Decubate – July 6th
With a lot of people showing their interest in the crypto space because of investment opportunities, Decubate is offering a community-powered investment platform. This will also create a new investable asset class as people will be able to invest in startups.
It'll be available on sale as an IDO on three platforms: TronPad, BSCPad, and PAID Ignition. The DCB token will offer its holders voting power, staking and platform rewards, and other capabilities.
Moma Protocol – July 6th
Launched in December 2020, Moma Protocol offers an easy way to create liquidity and scalability in the DeFi lending space. It can do that with its proprietary smart contract that has four key components: Factory, Launch Pool, Lending Pool, and Aggregator.
It'll be going on sale on Paid Network with 500,000 MOMAT tokens available to buy.
Xion Finance – July 7th
Yet another project that aims to revolutionize the DeFi industry, Xion Finance offers a decentralized commerce protocol. It works with lending protocols like Compound and Aave, as well as multiple chains like Polygon, Binance Smart Chain, and Ethereum, along with supporting yield farming on Uniswap and PancakeSwap protocols.
The XGT token will be going on public sale on Trustpad and BSCPad. 700,000 XGT tokens will be available to buy for $0.18.
CryptoArt.Ai – July 8th
It seems that NFT marketplaces will also continue to attract new players. The latest is in the form of CryptoArt.Ai which is focusing on the Asian region, and allows for the creation, selling, auctioning, collecting, and transferring.
Its token is intelligently named CART, and it'll be going on sale on July 8th.
DeversiFi – July 8th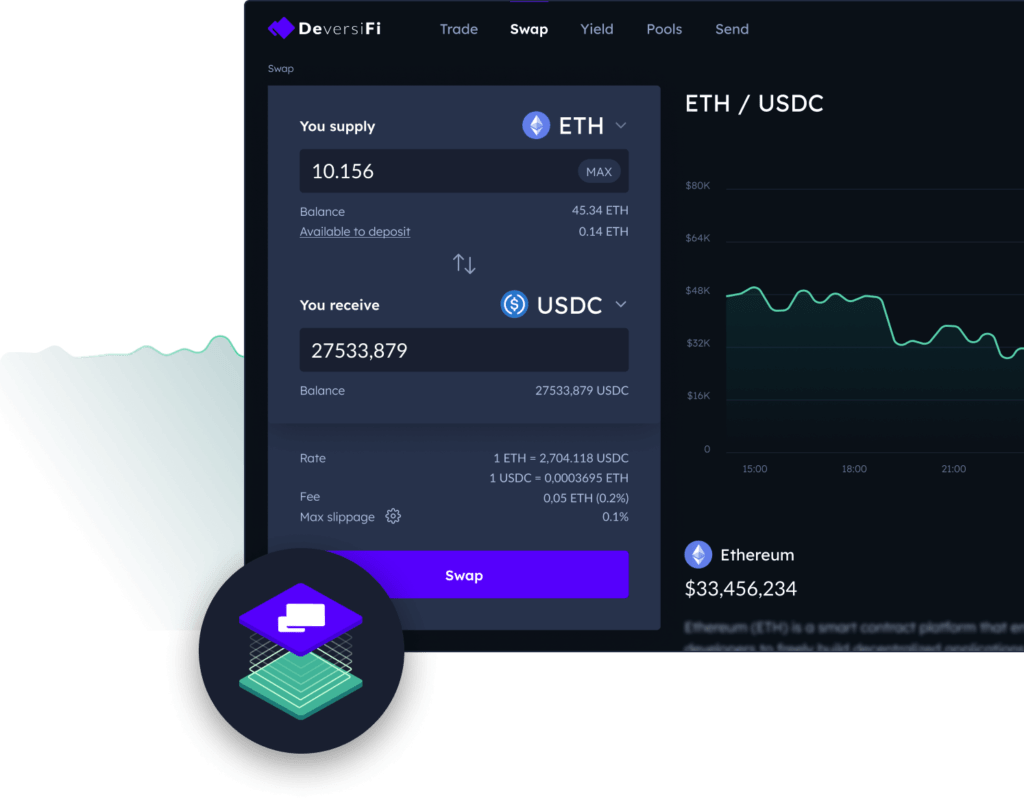 Targeting the burgeoning DeFi space, DeversiFi brings features such as swapping, sending, trading, and the ability to invest tokens without the need of paying any fees. The exchange works on layer 2 of Ethereum and promises to be secure too.
Its ERC-20 token will be sold between July 8th and 10th with the symbol SVF.
Qredo – July 8th
Another project in the DeFi space, Qredo offers instant cross-chain settlement for traders and asset managers. It also provides cross-chain liquidity. The project has already raised $11 million in seed investment from a slew of investors like Kenetic, Borderless Capital, Signum Capital, and more.
The utility token will be sold under the symbol QRDO at 0.50 USD.
MyCryptoCheckout – July 13th
With the rise of blockchain and crypto, we're seeing it proliferate to several traditional industries too. MyCryptoCheckout offering a crypto payment gateway for stores utilizing WordPress and WooCommerce. The payment gateway will allow the ability to pay via 140+ virtual currencies without paying any transaction fees.
The RWD (Rewards) token will be sold at 0.01 USD between July 13th and 22nd.
Yield Guild Games – July 27th
Decentralized autonomous organizations have been a buzzword for a while now. But YGG (short for Yield Guild Games) wants to change that. It'll be investing in NFTs that will be used on virtual worlds as well as blockchain games. The project aims to create a virtual world economy, providing maximum utility and sharing profits with token holders.
While complete details will be divulged at a later date, it'll be going on sale on July 27th on miso.sushi.com.