Messaging apps have long tried to integrate cryptocurrency into their ecosystem. Remember Kik or Line? They introduced KIN and LINK tokens for this very reason. But we haven't seen any app that has been specifically launched with cryptocurrency built-in natively. Enter iMe, which seems to have a plan to take cryptocurrencies to the masses, as mentioned in our iMe overview.
Of course, we haven't forgotten the fate of Telegram's TON blockchain, so we were delighted to talk to Alex Borutskiy about the project's inception, its journey, and more. Do note that the interview has been slightly edited for clarity.
Apart from the incentive offered by cryptocurrencies, what iMe offers to the user that Telegram doesn't?
In addition to the native crypto wallet and other relevant DeFi opportunities, the iMe Smart Platform can offer users a set of handful features for communication and fun. It has numerous capabilities such as a Neurobot store with neurobots, multipanel, built-in Google translator that is convenient for chats with an international audience. It also has a functional Cloud with albums and advanced folder features, where people can store necessary media or other data by sorting it out.
Among other new features, we can also mention the following: transcribing voice messages to text and the integration of the entire music section which helps to collect all your music in one place. Users can create playlists by adding favorite music to the Cloud.
Amidst the privacy concerns with various messaging platforms, how does iMe aim to build consumer trust?
It should be highlighted that the iMe Smart Platform doesn't store users' keys and data. Conversations, names, phone numbers, and all this exchanged data are stored on Telegram servers. iMe doesn't have access to users' data and can't transfer it anywhere. The iMe wallet exists separately from the iMe Smart Platform. In this case, only the device has access to keys and funds, so users can control this data by themself. When creating an account, a user encrypts their wallet. Each time the wallet is opened, the user enters a password. The wallet enables a PIN code for password encryption for added convenience. No servers are involved in this process.
What are the salient features of iMe's virtual coin (AiCoin) and what all gets unlocked through them?
AiCoin is no crypto at all, it is a native centralized stablecoin. It doesn't have any investment and speculative purposes. AiCoin is designed to be exchanged for Lime. Lime is the main crypto token of the iMe smart platform.
Let's say, if some users don't want to or can't use cryptocurrencies because of restrictions or for their own reasons, they can use AiCoins as payment means to purchase premium features with no fee. However, it will be impossible to convert this coin into USDC and USDT. This can only be made for Lime tokens which will become the only payment and monetization means in the app. So, to get USDC or USDT for AiCoins, users will need to exchange coins to Lime tokens and after only this convert Lime into USDC or USDT.
How does AiCoin connect to the crypto token Lime?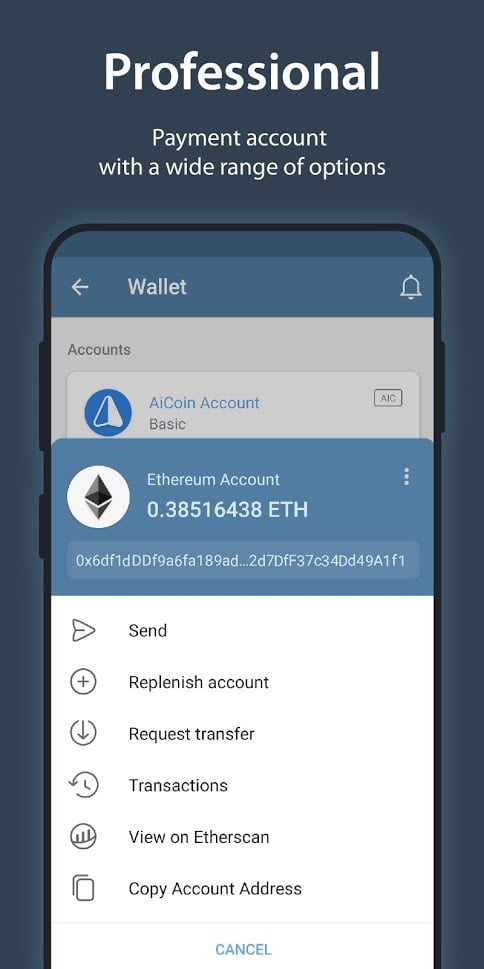 As it was already mentioned, AiCoin was designed to become a secondary tool for the iMe ecosystem in whole and Lime token as well as to avoid the Gas fee. Users can transfer AiCoins to each other without the Gas fee. But, if they need to exchange AiCoins to USDC or USDT, they will need Lime. That is, a user must change AiCoins to Lime first, and only after this exchange Lime tokens to USDC/USDT. That is the only connection of AiCoin to Lime that exists.
iMe is built on Telegram. But isn't it interesting to note that its own cryptocurrency TON received failure? What gives iMe confidence about its crypto future?
iMe isn't intended to create a new and radically different coin or blockchain. We've already been using the existing Ethereum blockchain that Visa card and other big companies apply. Our Lime token is also an Ethereum token with the ERC-777 standard. Moreover, we start the implementation of the project during a calmer and more appropriate period for this. iMe sets everything in accordance with law and has passed numerous Google Play and App Store checks successfully. So, we apply only legal strategies in the promotion and development of our product.
iMe and TON have different trajectories. We are striving to provide users with an effective and convenient DeFi tool and not to launch a new cryptocurrency to the market. And as we can see, our strategy works well. The number of our wallet activation is growing day by day together with our community.
What are Neurobots in the iMe platform and what kind of functionality one can expect with them?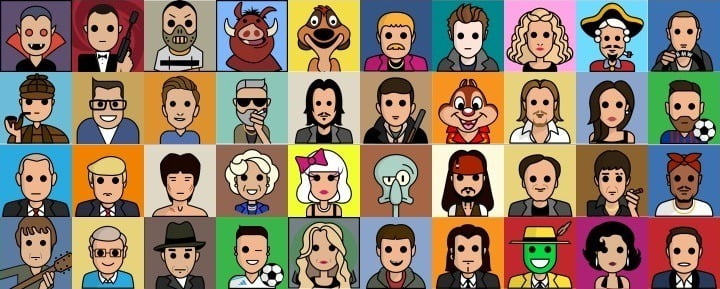 Neurobots represent personal assistants in chats, offering variants of replies to incoming messages to users. They represent phrases, GIFs, and stickers that are associated with a certain movie or cartoon character, brand, real person, and so on. They are trained on neural networks to define chat topics and provide relevant answers. Neurobots simply help to send quick pre-readied replies that fit the topic of a conversation. Users can decide whether to accept the answer of a bot or decline it. It is possible to use free neurobots and buy more expanded types of such bots in the iMe Neurobot store. Users can find Neurobots chatting in English and Russian languages there. However, in the future, iMe will enable users not only to buy neurobots, but also to create, promote and sell them. Users will be able to design bots providing replies in different languages. Neurobots are safe to use. They work locally and don't need Internet access. They can be bought for AiCoins. To put it in a nutshell, neurobots are a funny way to intersperse messaging and save time with the help of quick replies. They can also bring profit to users who'll decide to create and sell their own bots.
Neurobot feature is a really fascinating tool and this branch of iMe will evolve with time. Our partners are now working on the updated version of neurobots for us. Now, the development is in the testing phase. We will also test these new bots in our system. Soon, we will announce the name of the development partner and all news relevant to updated neurobots' implementation on our official sources.