As much as it's ironic of a cryptocurrency company to be listed in traditional markets, it's also reflective of how far we've come. Who'd have thought that crypto companies would send Wall Street in a tizzy? But Coinbase's listing is a fine example of the same. Listed in April, it saw huge gains. And now a slew of crypto companies are planning to list themselves. What's even more interesting is that instead of following the usual route, many are opting to go public via SPAC (special purpose acquisition companies). In this piece, let's take a look at the crypto companies going public.
Note that the list is in no particular order.
Circle
Circle, the company behind the USDC stablecoin, is going public via a SPAC. Created in partnership with Concord Acquisition Corp, the company expects to close the deal in the fourth quarter. The USD Coin has been jointly administrated by Coinbase, and has a circulating supply of $26 billion. Circle expects its circulation to grow to $190 billion by 2023. With this announcement, Concord's shares were also up in NASDAQ.
Bakkt

Intercontinental Exchange (ICE), the company behind NYSE, launched Bakkt for institutional cryptocurrency trading. Bakkt is planning to go public via SPAC by merging with VPC Impact Acquisition Holdings. The deal will be valued at $2.1 billion along with helping the exchange raise $532 million.
Kraken
Soon after Coinbase's direct listing, popular crypto exchange Kraken's CEO Jesse Powell stated that they'll be going public via a SPAC. But in June, Powell said that they're reconsidering the decision and might choose to go public via traditional means, i.e. an IPO. He's planning to take Kraken public in the next 12 to 18 months. In an interview with Fortune, he stated that while the company may choose to go public via IPO or direct listing, but it won't choose the SPAC route.
Blockchain.com
London-based Blockchain.com is also contemplating a public listing. Its co-founder and CEO Peter Smith mentioned that they'll go public via an IPO, though there's no rush. The provider of crypto wallets raised $300 million in March itself, so it does have some runway. The company is also moving beyond crypto by offering a platform for retail and institutional clients.
BlockFi
Another popular company in the space known for lending services along with zero-free trading, BlockFi is also planning to make a public debut. The company closed a $350 million Series D funding round in March this year ahead of its listing. Reports suggest that it'll go public via a SPAC in the second half of 2021.
Gemini
Winklevoss twins' cryptocurrency exchange Gemini will also go public soon. Launched in 2015, Gemini differentiates itself from other crypto companies by being regulated. While Cameron and Tyler Winklevoss didn't confirm by when they'll take Gemini public, they did mention that they're open to it. It also remains to be seen how they take it public – via traditional means, or a SPAC.
Bullish
While many may not have heard of Bullish, the company is aiming to change that with a bang. It's going public via SPAC in a $9 billion deal. Bullish is an arm of blockchain company Block.one, which is also behind EOS cryptocurrency. The deal is expected to close by the year-end, and will help it raise $600 million. Far Peak's CEO Thomas Farley will become Bullish's CEO as well.
Other companies that have crypto offerings and are scheduled to go public
eToro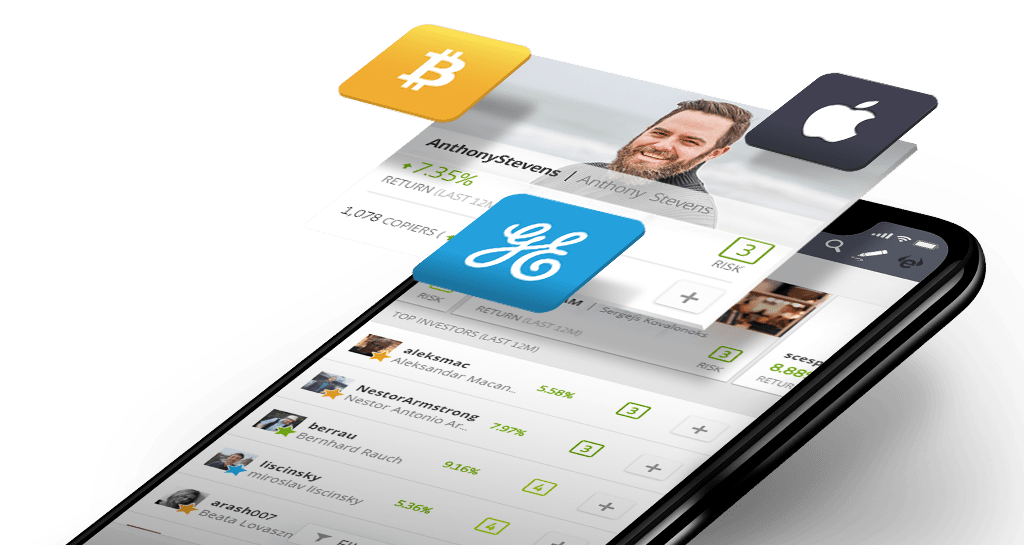 While eToro isn't a crypto company only, it does offer the ability to trade cryptocurrencies. It also differentiates itself from other crypto exchanges by offering a social element. The company has announced the plans of going public via a merger with SPAC FinTech Acquisition Corp. V in a deal that's valued at $10.4billion. eToro has over 20 million registered users across 100 countries.
Robinhood
Robinhood has been in the news – both for the right and wrong reasons. The popular stock trading application got the limelight for its ability to trade without paying any commissions. It also was in the news for the GameStop fiasco earlier this year where it blocked all trading activities. It has filed its application with SEC for trading under the symbol HOOD.