Ethereum – also known as the world's biggest supercomputer – has long been the ultimate digital currency. Providing umpteenth use cases, the second most popular cryptocurrency has had an interesting journey since its inception in 2015. And yet, it's not without any challenges. From high gas fees to slow transactions, it hasn't been able to live up to its promise.
Perhaps that's why we see an increase in the number of projects that aim to be Ethereum replacements. Whether it's Polkadot or Solana, they promise fast transactions, low fees, and many other benefits. Another such project is CasperLabs, which has been operating in the space for a while now. So how does it aim to compete with Ethereum? Let's find out.
What is CasperLabs?
CasperLabs started as a project on top of Ethereum. Its team aimed to ensure that the popular cryptocurrency could be scalable. The project believes in the decentralized future and wants to play a role in achieving the same. Since its launch in 2017, it has continued to move at a fast pace. Along the way, it also got significant funding, both via private investors and selling its tokens.
The team behind CasperLabs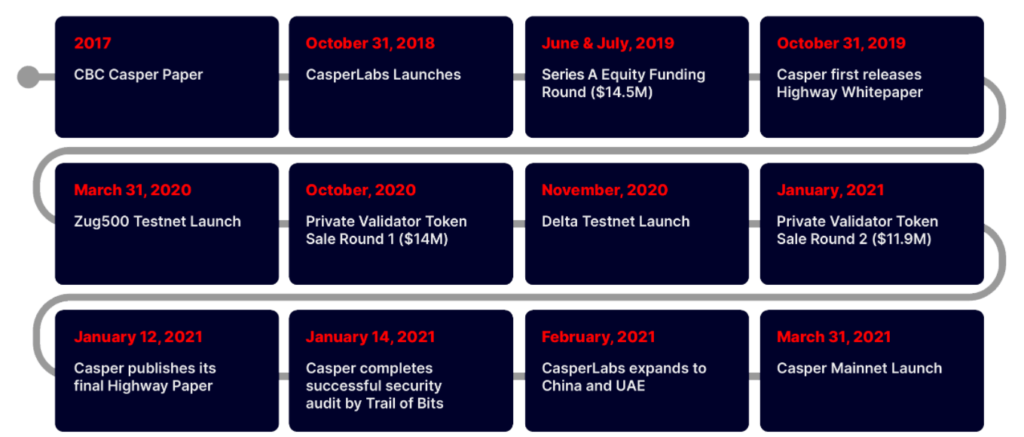 In its own words, CasperLabs has created a world-class team. They have got a ton of experience in the crypto and tech space.
1) Mrinal Manohar, CEO – He completed his MS from Carnegie Mellon University and was previously a principal at a hedge fund that was associated with Bain Capital
2) Medha Parlikar, CTO – She has been associated with CasperLabs since Nov 2018, and before that was with Pyrofex, Avalara, and more.
The other members in the senior executive include:
1) Cliff Sarkin, COO
2) Daniel Marfurt, CFO
3) Varun Gupta, General Counsel
CasperLabs funding
Over the years, CasperLabs has raised $28.5 million in funding. It has been raised from some notable names such as Draper Goren Holm, Arrington XRP Capital, Hashkey, AU21 Capital, and more.
What makes Casper Network different?
Aiming to be energy efficient, Casper Network is a PoS blockchain that utilizes a proprietary Highway Protocol as a consensus mechanism. The protocol is said to be better than the Byzantine Fault Tolerance model that most blockchains offer. These improvements include higher thresholds of finality and flexibility (for having different thresholds of finality among the nodes).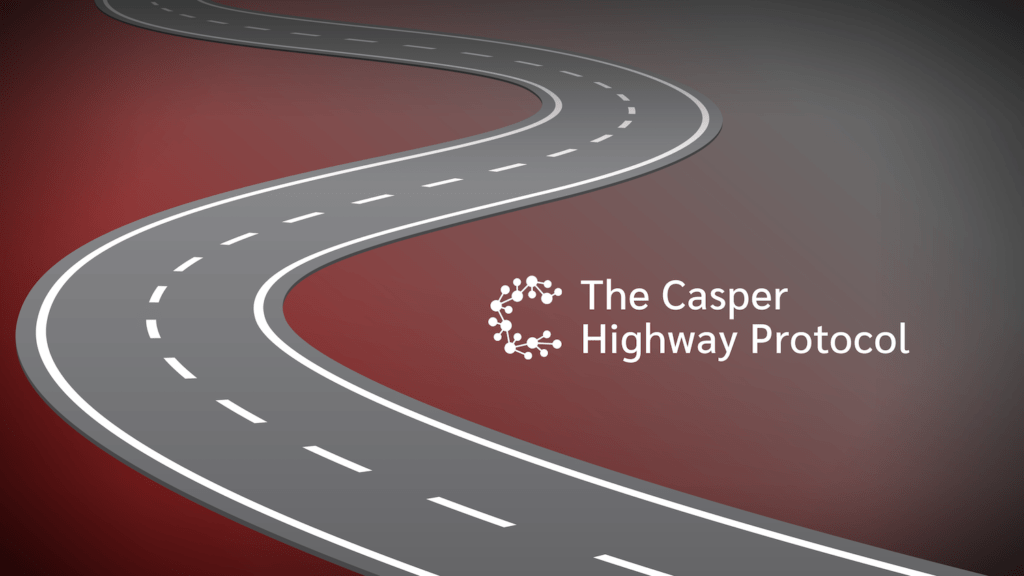 The other benefits of the network are upgradeable smart contracts and predictable fees. As far as tokenomics are concerns, the supply of CSPR tokens is unlimited. The employees of the project hold around 8% of the supply with a three-year vesting period.
The current status of the project
As the roadmap suggests, Casper Network's mainnet launched in March 2021. And the developers are building projects such as Credentia (a digital documents service) and IPwe (a patent register).
It's also actively partnering with various players in the ecosystem, such as WiseKey (to launch a secure NFT marketplace dubbed TrustedNFT.io), Metacask (to develop an NFT marketplace for rare whisky), and Robot Cache (for PC gamers to play, earn rewards, or even sell games), among others.