Ethereum has been one cryptocurrency that has moved slowly but always forecasted a non-linear movement in its charts. Started as an open-source platform with smart contract functionality, it has recently hit a milestone of $4,000 for 1 ETH. This has happened after a massive wave of decentralized applications that occurred in 2020. In fact, Ethereum has grown faster than Bitcoin in recent times.
Decentralized finance activities like lending and staking have been the primary purpose of using cryptocurrencies such as Ethereum. They provide a secure transaction without depending on any third-party system. Ethereum is also known for its smart contracts, a collection of codes, which run a set of instructions on the blockchain. 
This piece explores Ethereum's benefits and some alternatives that aim to compete with the world's second-biggest cryptocurrency. Continue reading to know more…
Benefits of Ethereum
Ethereum is a widely preferred cryptocurrency for making purchases or for lending money. Still, Ethereum has gained such popularity irrespective of the presence of Bitcoin from a much earlier time because it provides a lot of other features compared to Bitcoin. The benefits of using Ethereum other than trading are as follows:
1. Ethereum spawns other cryptocurrencies
Ethereum is built on a blockchain that is different from that of Bitcoin, and its platform has a lot of flexibility. The Ethereum platform allows the creation of other cryptocurrencies on the actual blockchain. While in the Bitcoin blockchain, some hard forks had to be created for new coins.
For this reason, even though Ethereum is still not as widespread as Bitcoin, its flexibility attracts those who want to build functionality on top of the Ethereum blockchain.
2. Decentralized app creation
The Ethereum blockchain can be used as a platform for building applications of every type, ranging from banking to storage, without any limitation. They even have their coding language called Solidity, which the developers can use to program on the blockchain without any third-party interface.
3. Smart contracts
Individual currencies on the Ethereum blockchain cannot be changed or modified, making it a secure platform. Moreover, businesses and enterprises are using smart contracts so that there is no need to have a third party for verification, and the action is triggered basis the algorithm. This results in a ton of interesting possibilities such as betting, automated lending, and more.
What is the need for an Ethereum alternative?
Now you must be wondering – if Ethereum is so popular, why do you need its alternative? Well, despite all these advanced features, Ethereum has certain drawbacks. It is costly (due to the Gas fees) and often slow while processing transactions. It also has some scalability concerns due to the recent change in its platform from the proof of work (PoW) to proof of stake (PoS), which will be launched as Ethereum 2.0, but no one knows if that'll be enough. These factors made the community make more types of coins as potential alternatives to Ethereum.
Top 5 Ethereum alternatives
1. Cosmos
Cosmos considers itself the link between different blockchains as it wants to solve the scalability issue by creating many co-existing blockchains that communicate with one another. It took birth out of the idea of the blockchain validation system called Tendermint, which forms the central idea of powering Cosmos. ATOM is the key for Cosmos that allows mini blockchains in Cosmos to interact with one another.
Cosmos is one such platform trying to provide a blockchain development platform for developers trying to create their own blockchain ecosystem. Currently, it provides a lot of services in the form of crypto wallets, marketplaces and stablecoins.
Established in 2016, Polkadot also tries to solve the scalability issue by introducing their collection of co-existing blockchains, referred to as "parachains". Parachains are like sub-chains connected to a central relay chain and enjoy the same amount of security as the core chain. Developers create multiple parachains and create their individual blockchains using their own developed platform named Substrate.
Polkadot has another feature which is called parathreads. It's similar to parachains but is designed for less intensive operations. Polkadot is also planning to interlink unrelated cryptocurrencies like Ethereum and Bitcoin.
3. Binance Smart Chain
This runs parallel to Binance Chain's blockchain, with some added features and support for ERC-20 tokens. It also has the Ethereum's feature of smart contracts as self-running lines of codes regarding an agreement between the buyer and the seller. Although these two runs simultaneously, they do not depend on one another. Unlike Ethereum, BSC is not that much decentralized due to its proof of stake authority that results in its low rates.
4. Cardano
This is an open-source, transparent and completely decentralized scientific project, which means that any individual with adequate knowledge will be able to contribute to this platform. Similar to Ethereum, Cardano also targets to become a developmental platform for decentralized apps.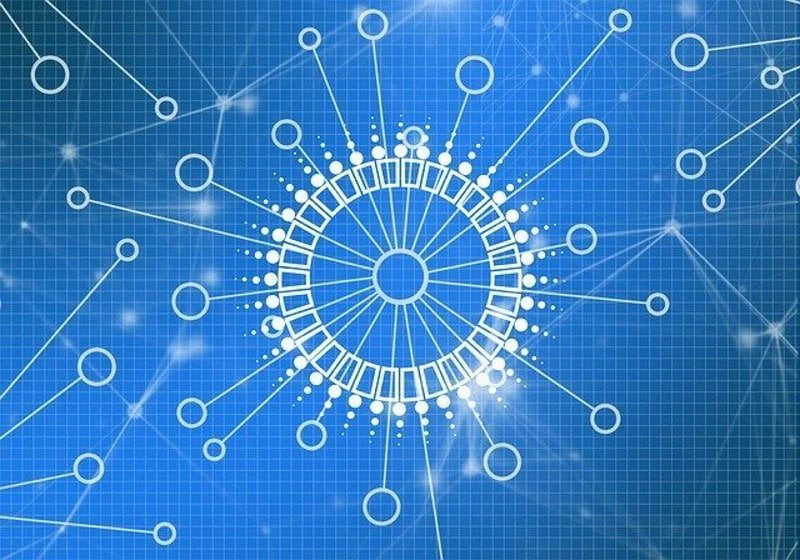 Cardano's developmental phase is divided into five different developmental phases. The first one was called Byron Era, when Cardano was founded. In 2021, the era is named Shelley, which is the second one when the decentralization was increased. Smart contracts will be included in the Goguen era, followed by further improvements in the Basho and Voltaire era.  
5. Radix
Radix is the leading contender for Ethereum's alternative in the DeFi market, with the support of over 1.4 million transactions per second. Power by an advanced consensus mechanism called Cerberus and powered by Radix Engine.
It exceeds all other DeFi cryptocurrencies with the help of its lightning-fast processing speed, scalability, and robust security. The main goal of Radix is to eradicate the pain points of DeFi. Radix has also added the leading oracle network Chainlink into its public network, which gives developers access to a large amount of off ledger data.
Conclusion
Ethereum is a very successful cryptocurrency that does a lot more than what Bitcoin could do. And that's why it's considered the world's biggest supercomputer instead of a store of value currency. However, due to its limitations, a lot of virtual currencies are aiming to take its spot. It needs to be seen if Ethereum can adapt faster than other currencies aiming to replace it to keep its relevance and position in the cryptocurrency space.