The market cap of Dogecoin added $3 billion within minutes after Tesla CEO Elon Musk tweeted that his imaginary university would accept the original meme cryptocurrency as payment for tuition fees.
Musk has been in the news a lot about pumping or dumping the crypto markets with just his tweets, which some take as jokes and some don't.
Last week, the Musk sent Twitter users into a frenzy after revealing his plan to start a university named "Texas Institute of Technology & Science."
While some perceived Musk's racy proposal as juvenile and off-colour, others were quick to crack their jokes about the dirty acronym that briefly emerged as one of the top-trending topics on Twitter.
Following his previous tweet's thread, he added last night that tuition fees for his university would be accepted in Dogecoin, further announcing that people with a dog will get special discounts.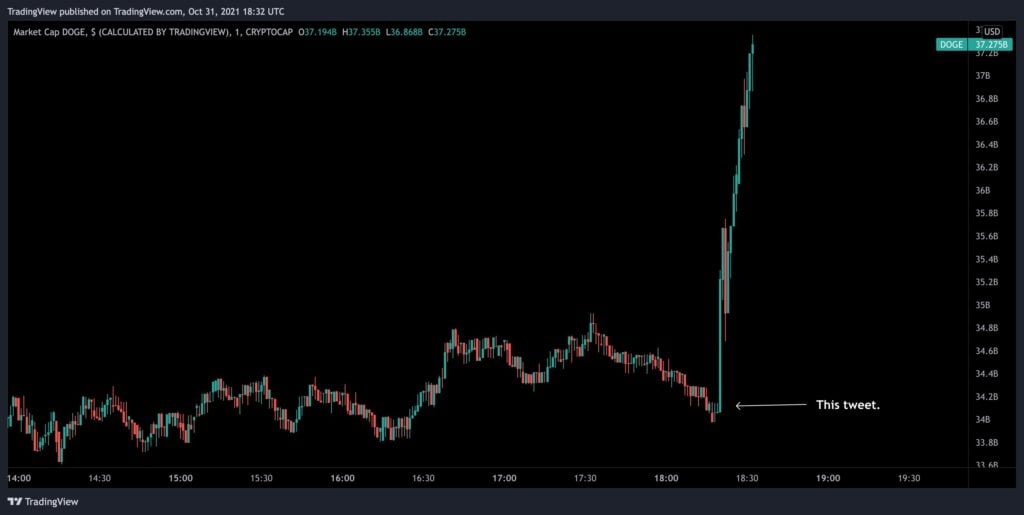 Musk and DOGE
It remains unclear whether Musk's tweet was anything more than a tasteless gag, but the Dogecoin community is already saving up for tuition.
Musk has balanced his support for DOGE after getting backlash for his comments on the meme coin earlier this year during a conference. While Musk said that the dogecoin community was "irreverent" and only complimented their "hilarious memes", he also mentioned that he likes how DOGE "does not take off too seriously.". Furthermore, Musk shared, he likes both "dogs and memes", subsequently he has added DOGE to his crypto portfolio.
However, this raised manifold questions on Musk's reason to support DOGE, questioning whether he expects genuine growth, or it is just one of his practical jokes that he will not take seriously a decade later.
Related Posts: