Tether, the blockchain based Cryptocurrency revealed on Twitter that they have received a ransom note to pay 500 Bitcoins. If not paid, the actors threatened to release documents that would allegedly harm the crypto ecosystem.
Tether has been a controversial cryptocurrency with tokens issued by Tether Limited. Known for artificially inflating Bitcoin's price during 2017's bull, their market cap recently surged. The company claims that every USDT token issued is backed by dollars or dollar-equivalent assets held in a bank account, including loans to affiliate firms. The firm had originally started off by claiming that each token was backed by equivalent US dollars.
Tether informed ZDNet that the company is not aware of the identity of the individual issuing the ransom demand and is "not in a position" to provide a copy of the ransom note "at this time."
Tether, in a series of tweets, revealed-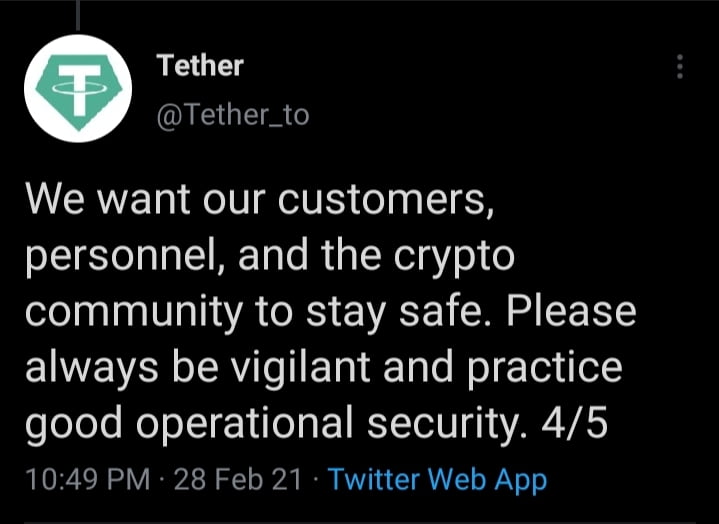 On Tuesday, Tether (USDT) has also claimed no wrongdoing and will provide reports on USDT's reserve composition for two years. The firm recently settled with the New York Attorney General (NYAG) regarding a multi-year investigation on an $850 million loan made to its sister exchange Bitfinex, with the firms admitted to no wrongdoing as part of the settlement.
However, Attorney General Leticia James said, "Tether's claims that its virtual currency was fully backed by U.S. dollars at all times was a lie."
Under terms of the agreement, Tether will have to provide quarterly reports on its reserves for the next two years.