The cryptocurrency market continues to be in a state of frenzy. Bitcoin is continuously touching its highs of $60,000, with other crypto tokens also seeing a rally. But what if you're looking to invest in tokens that could see a price rise in the future? Not to mention, that these tokens could also represent something that's useful beyond just being a currency. Well, the month of April does seem to have a lot of tokens going on sale publicly. If you're wondering which of them deserve your attention, then read on to find out.
AIOZ – April 2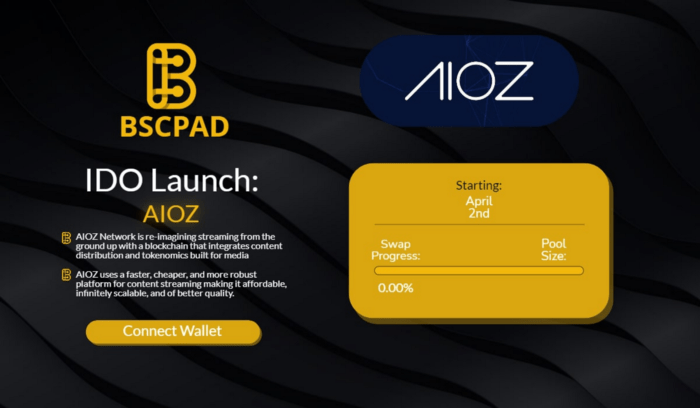 Many crypto platforms have tried to be a replacement for YouTube, and the latest one is AIOZ. It's a blockchain-based content delivery network that makes content streaming affordable and scalable. The public sale would begin on BSCpad from April 2nd.
ARTX – April 2
ARTX is a next-gen platform for yield generation and aims to be the treasury and wealth management platform for DeFi projects. It offers a way for crypto projects to earn for their idle assets. Its token will go on public sale from April 2nd at $0.35.
MobiFi – April 2
Hailed as a financial orchestration platform for Mobility as a Service (MaaS) functionality to simplify transportation, MobiFi tokens will go on FlashLaunch on TrustSwap. Its tokens would go on sale at $0.0565.
Work Quest – April 5
A social project based on blockchain, Work Quest would help one find work and solve quests for employers. Its Initial Dex Offering (IDO) would take place on April 5th for distribution of WQT tokens.
8PAY – April 5
It's a decentralized payment platform for crypto payments. 8PAY allows to have single, subscription-based or on-demand payments options integrated into a mobile app. Its token sale would start on April 5th at the price of $0.07 per token.
Deeper Network – April 5 onwards
Deeper Network is creating a decentralized internet infrastructure. Interestingly, instead of the IDO being done on a single platform, it has gone live on four different platforms.
TotemFi – April 6
TotemFi is a crypto prediction market that ensures that you don't lose out much. That's because, you get the staking benefits on the platform, and you can also choose a range of the prediction rather than an accurate one. Moreover, the platform won't penalize you for being wrong. TotemFi would be selling its TOTM tokens to the public on DuckDao for a sale price of $0.225.
Tokocrypto – April 7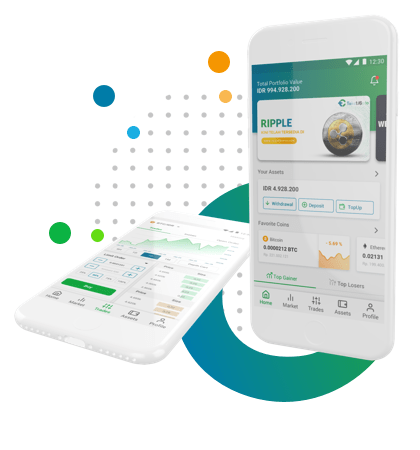 Tokocrypto is the 19th project launching on Binance Launchpad. It's a digital asset exchange based out of Indonesia. Its token would go on sale at $0.10.
Polkalokr – April 7
Dubbed as an all-in-one, multi-chain token locking and escrow platform, Pokalokr promises built-in privacy. Its token sale would start on April 7th at a price of $0.05.
Boson Protocol – April 7
Boson Protocol enables an open tokenized economy for commerce to create dCommerce (decentralized commerce). Its IDO would be held in an interesting manner; it'll be live via Gnosis Auction, where users would be able to bid to buy BOSON tokens with a price of $0.75 or more.
Finminity – April 7
A Polkadot-driven cross-chain investor services platform, Finminity offers flexibility and security for DeFi funds. Its $FMT token would go on public sale on ZeroSwap's ZeeDO platform.
Oction – April 9
Yet another project that will be available on BSCpad, Oction is a decentralized options trading platform. It'll go on public sale as $OCTION on April 9th.
Revomon – April 12
Revomon is an online role playing game (RPG) that's a combination of an immersive VR experiences with NFT technology. Players would be able to collect 151 collectable Revomon. The IDO would start April 12th with a price of $.014.
Beyond Finance – April 12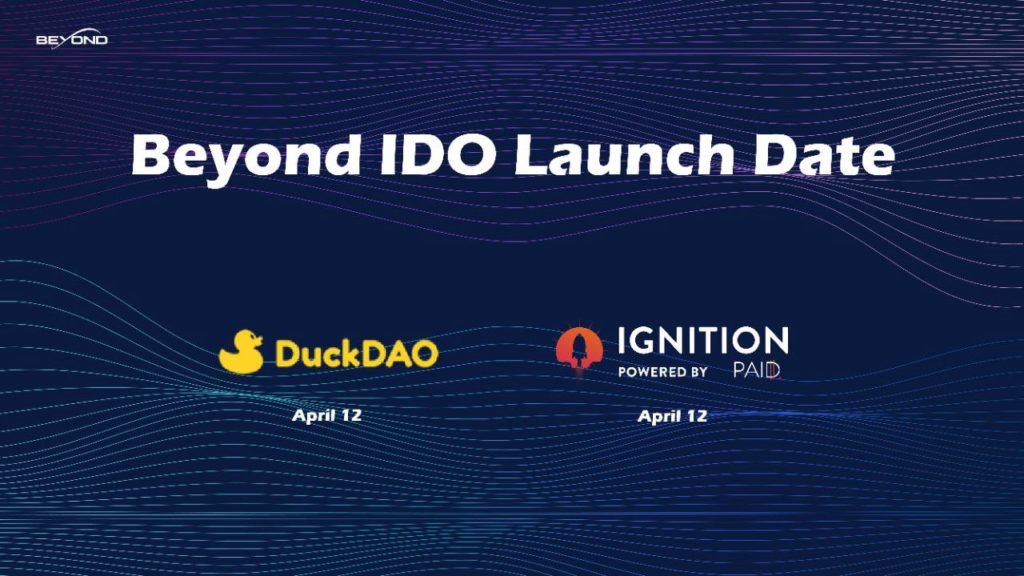 A gateway for synthetic products, Beyond Finance is also a decentralized exchange. It promises more liquidity, along with robust auditing process before listing any projects on its platform. Its IDO would happen on DuckDAO, Ignition, and DAO Maker.
Mina – April 13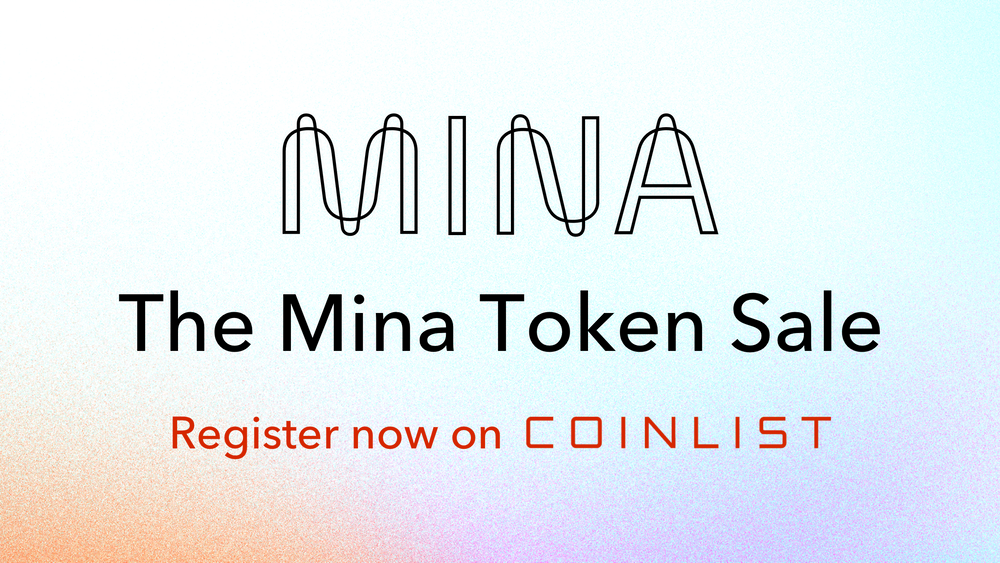 Promising to be the world's lightest blockchain, Mina will always have a size of 22kb. This will ensure that anyone would be able to sync and verify the network quickly. Its token sale would begin from April 13 on Coinlist.
This isn't an extensive list by any means, and we'll be sure to update it with more names soon. Until then, do bookmark the article to check them.