While the crypto market may not be in its prime, it doesn't mean that the projects in the space aren't exciting. If anything, we're seeing some innovative and interesting things being developed. And that's why, every month, we curate the ones that deserve your attention. This month's theme seems to be NFT and DeFi. So, without further ado, here are the top public tokens going on sale in June 2021.
Vega Protocol – June 2nd
As we've discussed previously, more and more conventional financial instruments are being brought to the blockchain. Vega protocol aims to bring derivatives trading in a decentralized network. It's a proof-of-work blockchain that's built on top of Tendermint.
$VEGA will be going on sale on Coinlist, starting June 2nd. Users would be able to invest $100 to $2,500 in the tokens.
NFTb – June 2nd
With NFT's continuing to grow leaps and bounds, NFTb aims to become the go-to marketplace for digital collectibles. What differentiates it from others is the fact that it's built on Binance Smart Chain. In addition to that, it also offers secondary market functionality, allowing one to list their NFT to other BSC-compatible NFT marketplaces. There's also support for yield farming, making it a unique marketplace that offers DeFi support too.
The Initial Dex Offering for $NFTB token will take place on Bounce Certified on June 2nd.
NiiFi – June 2nd
One of the biggest concerns raised against NFTs is the high gas fees and the fact that the transaction may take time. Enter NiiFi, which is changing that with its patent-pending scaling technology termed as nahmii. Aimed to become a platform, NiiFi can connect to DeFi and can be used for different use cases like gaming, fintech, etc.
Its IDO will be available to buy on Polkastarter.
Phuture – June 3rd
Phuture is also a trading protocol that wants to make it easier for creating a passive investment strategy. Users can create new indices or invest in indices created by others, and the protocol will automatically offer rebalancing capabilities. It's based on the Ethereum blockchain.
Its token is dubbed $PHTR which will be used for several features across the board. Its IDO will be held on Polkastarter.
Lossless Protocol – June 3rd
With Decentralized Finance picking up pace, it's important to ensure that it's secure. And that's what Lossless protocol aims to bring to the table. It automatically freezes fraudulent transactions and returns the stolen funds to the rightful owner(s). The protocol also rewards the people who spot the hacks.
The $LSS token will be going on sale on Ignition with its price set at $0.77.
Fenix Finance – June 4th
One pattern that you could find in this month's top projects to watch out for is that many of them are leveraging Binance Smart Chain. Fenix Finance is no different, and it offers automated market-making (AMM) and yield farming on BSC.
It will be going on sale on JulPad where 15,000,000 FENIX tokens will be available.
Mozik – June 6th
With most NFTs being connected to digital artwork, games, or real-world things like basketball clippings, Mozik wants to bring that excitement to the world of music. It's a decentralized music NFT platform connecting artists with fans.
The project's goal is raise $100,000 by selling each $MOZ token at a price of $0.02. The token will be used as a fee, offering staking features, and governance benefits.
DeltaTheta – June 7th
DeltaTheta hails itself as a range of products that can help farmers protect and make money in the Binance Smart Chain network. And even if you aren't a professional trader, the project will help you hedge risks, sell high or buy low using Call and Put options.
$DLTA's SHO will be available on DAO Maker for $0.045. It's a utility token that users can use to pay for analytical services and get discounts on the platform.
Stratos – June 9th

Terming itself as a "decentralized data mesh", Stratos offers a decentralized data architecture. This enables it to provide a scalable and reliable database and computation network. It's an ambitious project that aims to offer a storage network and an NFT marketplace, among other things.
The $STOS token will be going on IDO on the Polkastarter platform for $0.3.
FarSwap – June 16th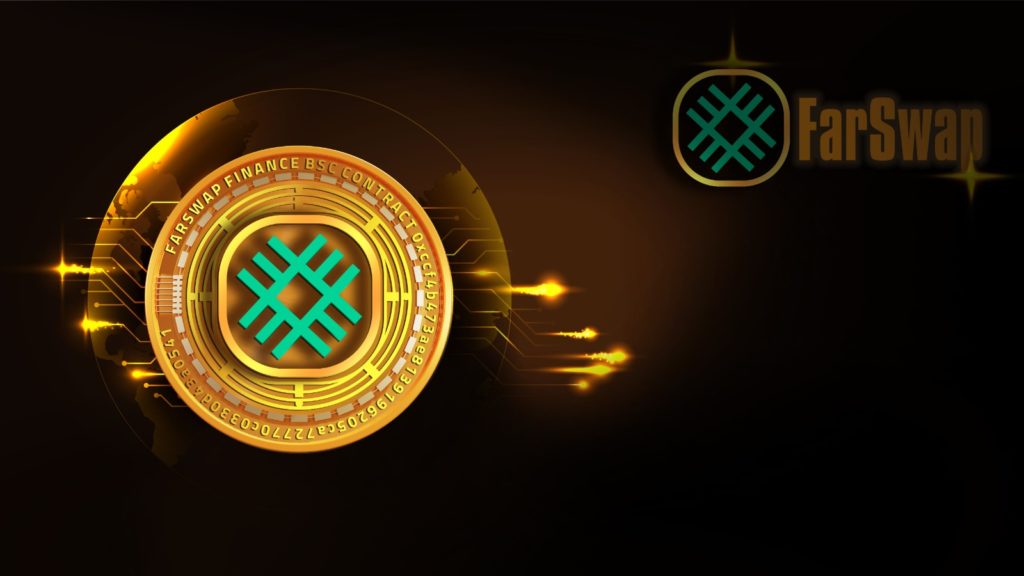 Yet another project that's unlocking the capabilities of non-fungible tokens — FarSwap offers functionality such as farming, staking, exchange, and lottery — all rolled into one platform. It also operates on multiple blockchains such as Ethereum, BSC, Huobi ECO Chain, and Nebulas. Along with buying and selling crypto assets, users can lend and borrow them as well.
5,000,000 $FAR tokens will be going on sale on Farswap's website itself.
As you can see that this isn't a final list as we'll see many other projects going on sale in the month of June. So be sure to check out this article later as we'll keep updating it.