With cryptocurrencies continue to gain popularity, everyone wants more of them. Some want it for investment purposes, while others believe that there would be a future that will be run on crypto-only. Whatever camp you might be in, you must be looking for ways to increase your holdings. Of course, if you have money, you can buy virtual currencies off an exchange, but what if you don't have money or simply don't want to invest it? Well, mining is the first thing that comes to mind. But it's costly, not to mention that you may not be able to gain anything unless you have a large mining farm. So, what are the other ways to earn cryptocurrency for free? Follow along, and you'll get to know.
Staking
We know, we know. We cheated a bit when we said that we wouldn't cover mining. But the truth is staking works differently compared to mining. In the proof of stake mechanism, you need to have a certain amount in your wallet to be able to participate and validate transactions with one of the people winning the amount (vs proof of work, where the winner is decided based on how fast they validate the transaction, which is a function of how powerful the machine is).
Quite a few cryptocurrencies follow the PoS model, including Binance Coin, Polkadot, and Solana. In fact, Ethereum will be upgrading to this methodology soon. We've already covered popular proof of stake services that you could use.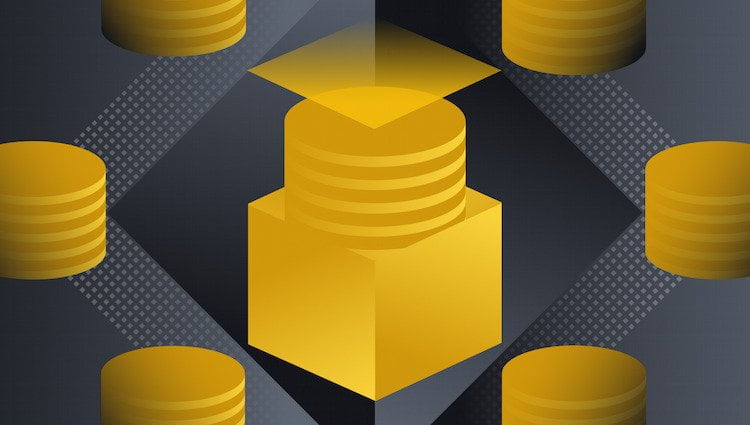 Interestingly, there are crypto cards as well that give you staking rewards. Yes, these rewards vary depending upon the amount you've staked in your account.
All in all, staking is the easiest way to earn more cryptocurrency, although the prerequisite is that you need to have good amount of crypto already.
Yield farming
You might have heard of the term yield farming. The term has become a buzzword in the era of decentralized finance. In simple words, yield farming is a reward scheme for locking up your holdings. The reward is usually in the form of fixed or variable interest. Mainly working with ERC-20 tokens, you earn rewards because your amount is lent to the network.
Many people game this by first borrowing and then using it for yield farming (if the borrowing fees aren't too much). Then some people borrow from one market and lend it to the other. In short, yield farming is quite lucrative if you know and understand the ecosystem well. There are also high chances of turning profits if you find a new project that requires liquidity.
Some of the popular DeFi projects include Aave and Compound.
Participating in airdrops
While the above two suggestions will only work if you already have a good amount of cryptocurrency, this one's different. Airdrops are a marketing strategy of projects that give tokens away to users for free to spur the adoption of the new crypto project. In this case, you need to submit your wallet address and hope to be among the lucky few who'll get the tokens. In some cases, users need to do certain tasks, such as promoting the project on Twitter, making a video, etc., to get higher chances of winning the airdrop. Sometimes airdrop is also done for the holders of a particular digital currency.
For finding the information on airdrops, you'll need to be on the lookout for all the new projects, including the websites like TotalKrypto. You can also check out CoinMarketCap, which regularly partners with new projects to conduct airdrops.
Participate in bounties
This suggestion connects to the previous point, since bounties are provided to users who perform certain tasks. Users get incentives when they do not only create awareness, but also for helping with the bugs, translation of the project in the other languages, and more. This means, users can participate in the program of their choice, and unlike airdrops where one needs to be lucky, if they perform it well, they'll get it too.
Similar to airdrops, you need to keep checking out new projects in the crypto space. You can also check out dedicated websites like bounty0x that brings all the various bounties in one place.
Learn and earn
This is yet another way to earn digital tokens without having any investment of your own. All you need to do is be willing to spend time learning, whether it's about established cryptocurrencies or new ones. While the amount that you'll earn may not be high, the fact is that you'll learn immensely, and that could help you gain more money in the future.
Two popular services for this are Coinbase Earn and CoinMarketCap Earn. Both of them have a fairly easy-to-use interface where you first learn about the project and then participate in the quiz. If you complete the quiz successfully, then you'll earn the stated amount.
There you have it. These are the best 5 ways to earn cryptocurrency that wouldn't require further investments from your side. Of course, if you have money, you can also participate in IDOs as they are available for a lesser price than their actual token price for early users. At TotalKrypto, we regularly bring you top crypto tokens going on public sale every month for this very reason.