We can not neglect the role of women in the progress of society and humankind. That's why it's reassuring to see no matter which industry you look at, and there is a growing number of women heading important portfolios. We have a few powerful women in the blockchain space as well.
We are witnessing a growing number of influential women heading important posts in various companies. Some of them are even heading the companies by themselves, which is no small feat.
However, gender inequality is still glaringly obvious, as the statistics show. In the tech sector, women presently hold around 20% of jobs in the domain. Around 17% of startups in the field of technology have female founders. Only 5% of women are involved in the crypto sector points out that men dominate these industries.
So even though the participation rate is encouraging, there is still a long way to go. But that doesn't mean that women haven't made strides into the industry. A couple of them have, which makes an excellent example for all the women out there. So let's talk about them.
Elizabeth Stark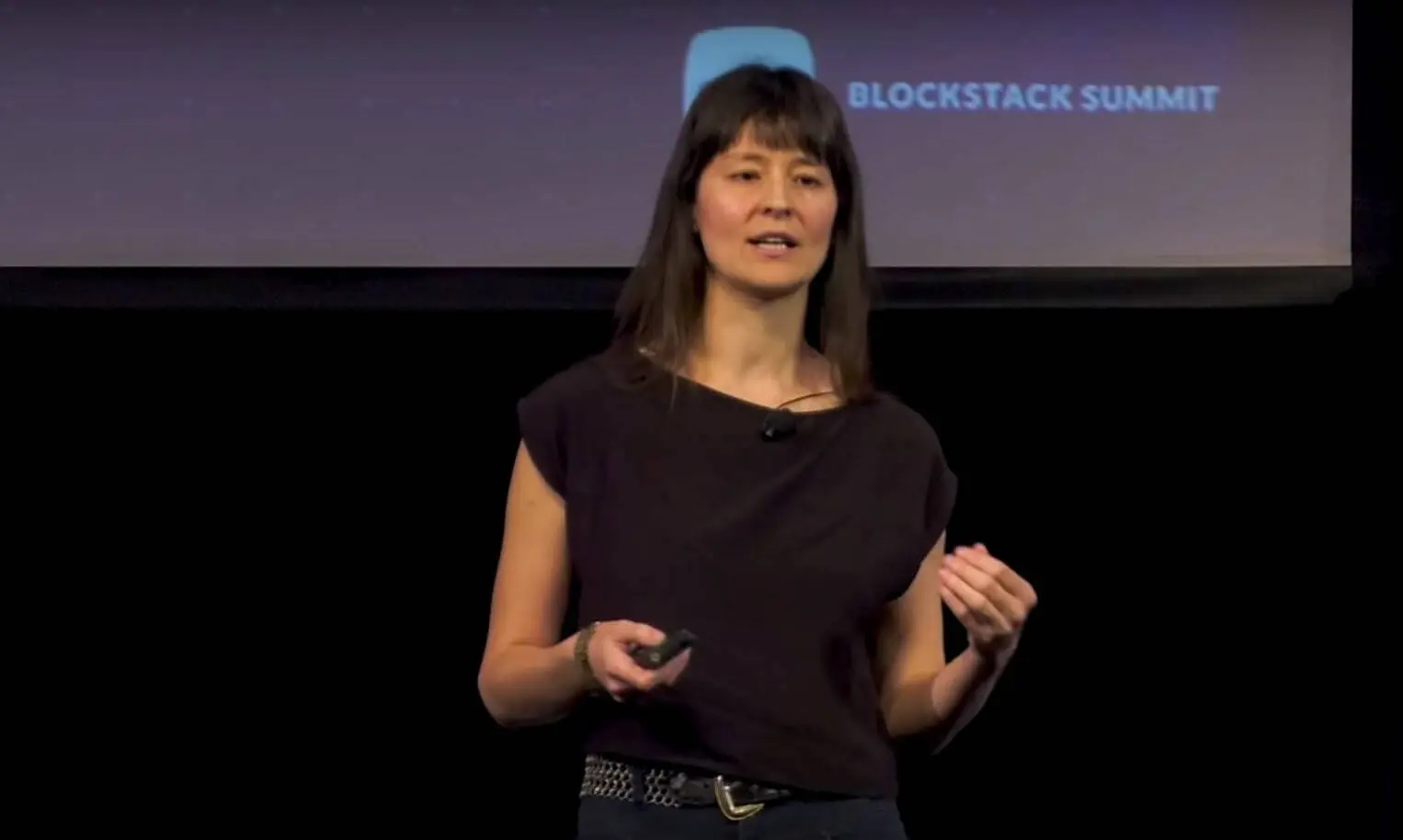 She is the co-founder and CEO of Lightning Labs and the first in our list of Powerful Women in Blockchain. Lightning Labs have developed their open protocol layer named Lightning which makes scalable and flexible blockchains. Since it is a layer 2 scaling solution for Bitcoin, users can utilize payment routing and payment channels with low fees and immense speed. The layer also has support for a multitude of financial applications.
Elizabeth is also a fellow researcher at Coin Center that focuses on public policy issues related to cryptocurrencies and decentralized computing systems.
Rhian Lewis
Rhian Lewis is the co-founder and co-developer of CountmyCrypto. It is a cryptocurrency portfolio tracker launched in 2014. Rhian is also a co-host of London Women in Bitcoin and regularly writes about blockchain technology on its blog. Currently, she offers blockchain consultancy and training services.
She is also an instructor for B9Lab Ethereum Quality Assurance Engineer.
Manju Mohan
She is the co-founder of Lonixx technologies. It is a full-spectrum development firm working with startups and rapid-growth companies as a tech executor partner. The firm is focusing on mobile and cloud technologies, helping digitize enterprises. A recent use case is applying technology to the educational certificate verification process for recruitment managers and businesses.
Alisa DiCaprio
Alisa is currently working as the head of the Trade and Supply Chain for R3. She takes care of trade strategy, governance design, and standards while focusing on building out finance, mobility, and logistics. Her previous role at the Asian Development Bank was in leading initiatives for innovation, trade finance, regional integration, and the digital economy.
Most importantly, she has a formidable track record in spearheading enterprise initiatives and active involvement in the blockchain space.
Rebecca Liao
Rebecca is the co-founder and COO at Skuchain. Skuchain is a leading blockchain company that offers an end-to-end platform for supply chain and trade management.
She also holds credentials as a World Economic Forum Tech Pioneer for 2019. She had previously worked as director of business development and head of Asia for Globality. Globality is an AI-based marketplace for services globally.
So to say that women haven't shown their mettle in the blockchain industry would be a total misnomer. They are making a sizeable impact in the blockchain space and creating examples for many potential women candidates out there to get involved in this disruptive technology. Although women's contributions in tech-related industries have been lower for quite a while, it doesn't mean that it will be that way. We are seeing a gradual rise in women participants, and soon we could see a lot more of them making strides into this industry.