With the Indian government having flip-flop views on blockchain and cryptocurrencies, it's difficult to understand the future of digital currencies in the subcontinent. However, there's no denying that India being at the forefront of the payment revolution (with standards such as UPI — universal payment interface — which makes it almost instant to transfer money, and something that even developed countries don't offer), shouldn't ignore the possibilities presented by virtual currencies.
And if we go through the statements from the government officials, it's clear that they do want to utilize blockchain. Whether that translates into Digital Rupee or not is something that remains to be seen. But if you want to know what digital rupee is, what makes it special, and the chances of it being launched officially, then read on. But before we do that, let's understand the concept of CBDC…
What is CBDC?
Abbreviation for Central Bank Digital Currency, as the name suggests, it means that a centralized authority has issued the virtual currency. In the case of a country, it's usually a central bank. For example, in India's case, it's the Reserve Bank of India (RBI).
What is Digital Rupee?
Digital Rupee is a blockchain-backed version of the Indian National Rupee (INR), which the Reserve Bank of India will issue.
A committee formed by the Indian government has stated that
The concept of electronic central bank money is not new and has existed for a very long time, in the form of reserves deposited by commercial banks and certain other financial institutions at the central bank.
Digital Rupee vs Bitcoin (and other cryptocurrencies)
While you may think that Digital Rupee is the same as cryptocurrencies, the truth is much more nuanced. While it's true that both Digital Rupee and virtual currencies like Bitcoin are based on blockchain technology, the biggest difference is that a central authority manages the Digital Rupee. And you'd know that cryptocurrencies are completely decentralized.
And the ability to track the usage of Digital Rupee results in several capabilities, such as knowing whether the money is being used for illicit activities.
Another difference is that most cryptocurrencies have a hard limit of supply. For instance, only 21 million Bitcoins can ever be there. However, for CBDC, there's no such limit as the central authority can change that. And that's what we see with stimulus, etc., when the government releases money when the economy is struggling.
At the time when the energy consumption of cryptocurrencies is in question, CBDCs won't be consuming so much energy. That's because there won't be any need for validators compared to virtual currencies that need to use the proof-of-work computation method to verify a transaction.
Of course, CBDCs are stable compared to the volatile nature of cryptocurrencies, considering they'd be pegged to a fiat currency. Digital Rupee will be pegged to INR, whereas Digital Yuan will be mapped to Yuan's price in China.
Digital Rupee vs conventional payment methods
As mentioned in the introduction, India has a payment standard dubbed UPI. But that's not all, and there are several other payment methodologies such as NEFT, RTGS, etc. You must be wondering if RBI is issuing both the Digital Rupee and usual INR, then how are they different?
In the case of Digital Rupee, it's based on distributed ledger technology, which will improve efficiency and security. It'll also enable the functionality of smart contracts, allowing payments to be triggered if a certain criterion is met automatically.
Digital Rupee will be much more effective for international transfers than conventional payment methods, which are often slow and involve high fees.
Which are the other countries that are exploring CBDC?
China is the first country that tops the list because Digital Yuan is already a reality.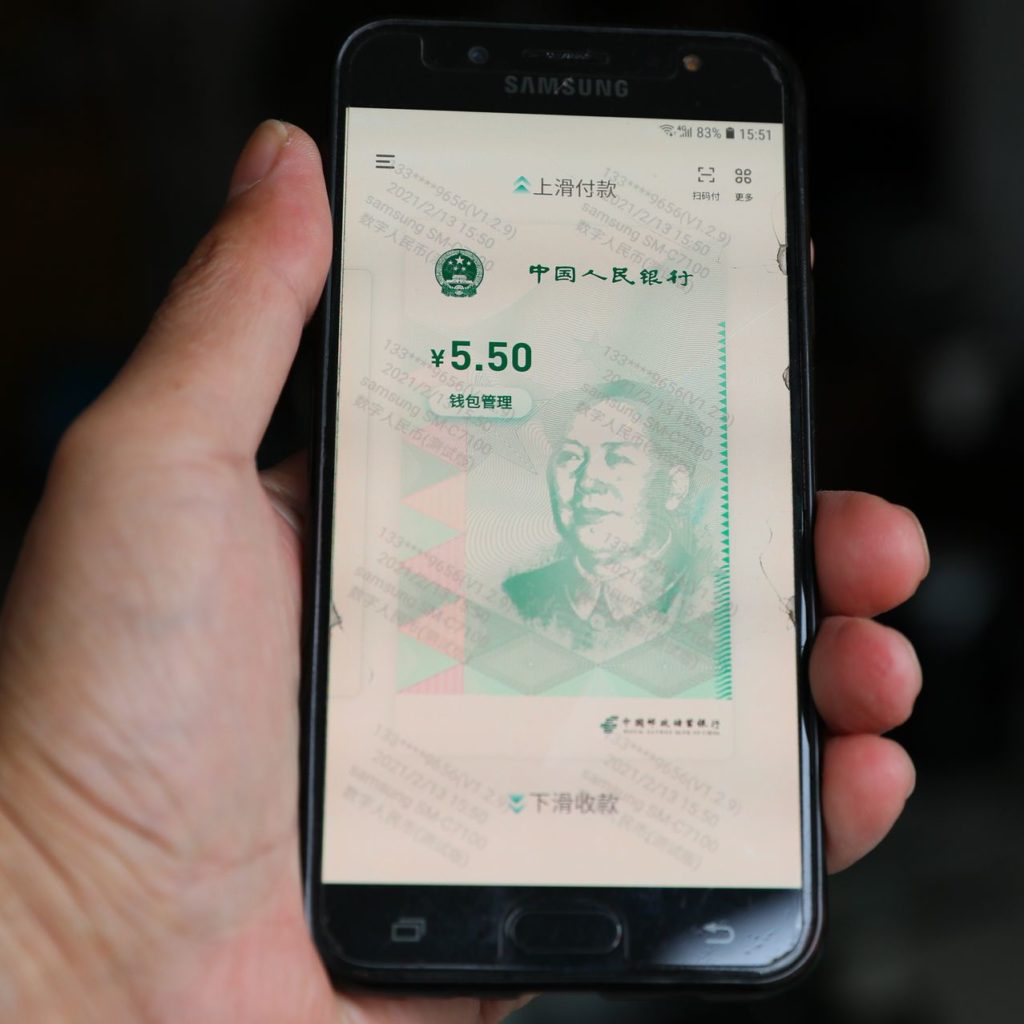 Some other countries that are planning to introduce Central Bank Digital Currencies are Ecuador and Sweden. Ecuador is exploring Dinero electrónico, whereas Sweden might see Swedish eKrona. There are countries like Morocco too on the list. Of course, many believe that the US will be introducing a Digital Dollar sooner than later too.
Finishing thoughts
If you peer through the statements made by the Indian government, it notes that cryptocurrencies are highly volatile in nature. The issuance of a Digital Rupee might be a way for the government to explore the potential of blockchain. And at the same time, it'll be able to ban virtual currencies in the country. Of course, all of this is mere speculation at this stage. It'd be interesting to see the step it takes, considering China has already made its plans for Digital Yuan, which can help it continue its position as a superpower worldwide.