The future was digital, they said. And it seems that the statement is prescient. Did any of us ever imagine buying or selling digital crypto assets? Yes, it's possible now. We've been covering the rise and rise of NFTs as well as million-dollar purchases of collectibles and more.
With its market size reaching new heights, the Non-Fungible Token (NFT) Market faced a growth of 299% in 2020. Today, there are thousands of NFT platforms that are available across different marketplaces. However, to ensure that you get your hands on a collectible, you need to navigate through specific tokens as not every individual NFT marketplace sells similar tokens. Thanks to the ever-increasing popularity, NFTs have given way to several NFT marketplaces. Below, we have tried to curate the top 5 marketplaces based on transaction volumes.
Read: How to create an NFT easily: a step-by-step guide
Rarible: launched in 2020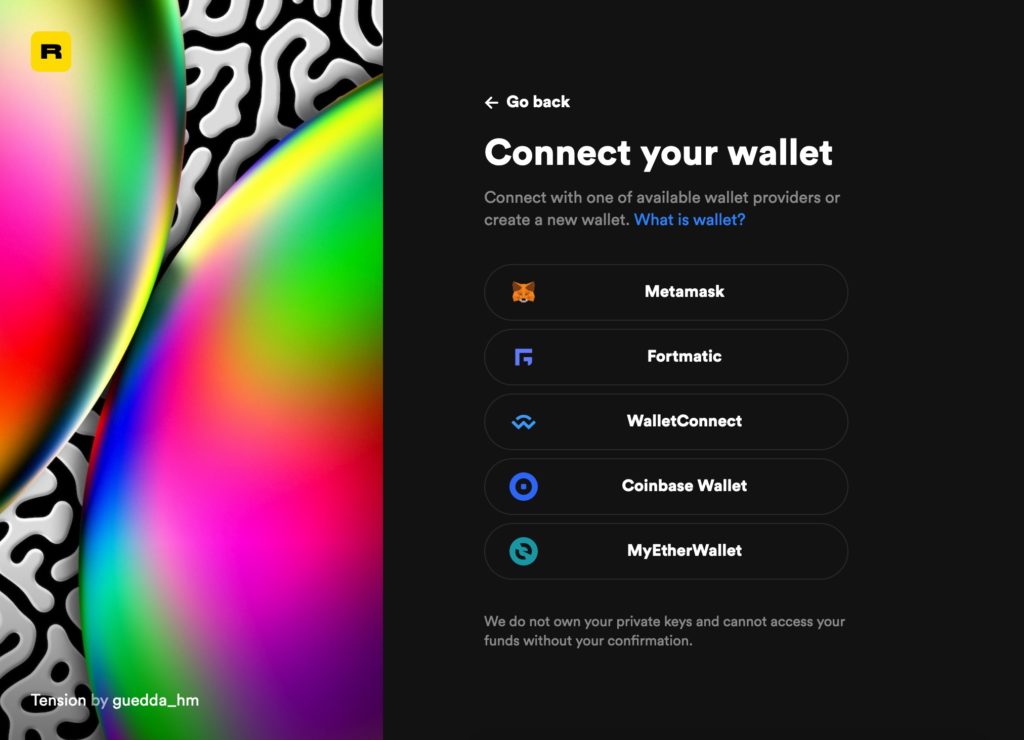 One of the most recent additions to the NFT marketplace, Rarible was launched by Alexei Falin and Alex Salnikov. This NFT marketplace is majorly inclined towards art-based assets.
Interestingly, you can also use Rarible to engineer "minting" NFTs. This way, content creators from different fields can showcase their talents by selling digital creations like music albums, books, movies, etc., as non fungible tokens.
Moreover, users of Rarible can also choose to preview their art to potential buyers. Rarible is one such platform that is centrally focused on creating an entirely autonomous platform. Currently dealing with a total incoming volume of over $9.92 Million, Rarible is one of the industry's largest NFT platforms.
NBA Top Shot: launched in 2021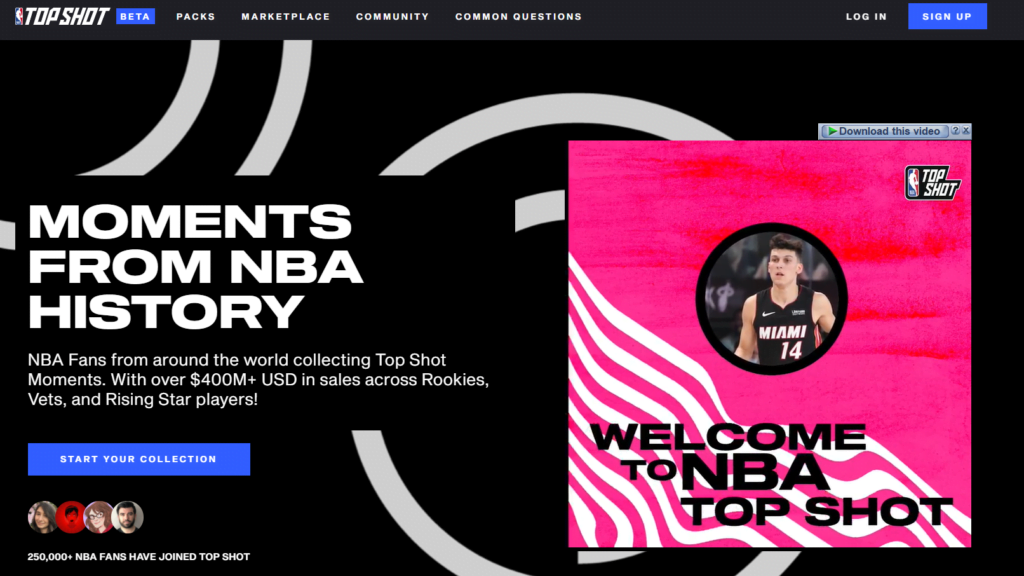 Another new entrant in the NFT Marketplace, the NBA Top Shot, is a platform that's backed by National Basketball Association. This platform allows its buyers to own pieces of action that go by the name 'moments.' Moments in NBA Top Shot are highlights of the game, converted into a digital collectible that can be held on or traded.
Ever since its introduction to the global markets in January 2021, the NBA Top Shot shares a piece of the market with high shares, reaching over $6 million on 24th January.
With its revenue touching $867k in market size, it's growing at a rapid clip. Lastly, the platform has its market volume of around $1.25 Million.
OpenSea: launched in 2018
OpenSea has been the first-ever decentralized non-fungible token (NFT) marketplace for selling, buying, and trading NFTs. One of the biggest marketplace dealing with digital goods, it allows users to trade all sorts of unique digital items.
OpenSea is a platform that deals with pieces of digital art pieces like game items, collectibles, domain names, and even digital representations of physical assets. To sum it up, OpenSea is a platform similar to eBay, allowing buyers to deal with innumerable assets spread across hundreds of categories.
With its market volume capped at $3.73M, OpenSea holds over 4 million in assets, backed by 135+ dApps, and a monthly volume of around 4,000 ETH. It recently raised $23 million led by A16z to accelerate its growth.
Read: 5 most expensive NFTs of all time
SuperRare: launched in 2017
Marking its entry into the NFT platform in 2017, SuperRare is one such platform that stands the most unique on our list. This platform helps the art collectors get their hands on the real deal by allowing them to track the complete ownership and purchase history of any suggested collectible, to allow them to track the real price of the collection.
SuperRare integrates Ethereum blockchain, to help buyers access the origin and history of the art piece. Another notable aspect of SuperRare is that it allows artists to develop their own unique piece of art and tokenize it and collect a fee from its resale (similar to royalty).
Every transaction made in SuperRare is monitored by Ether, making it mandatory for users to buy Ethereum before they can access the platform using MetaMask. With its current transaction volume of over $2.93 Million, this platform offers opportunities to users.
Crypto Punks: launched in 2017
Another interesting NFT marketplace concept is that the Crypto Punks are 10,000 characters generated uniquely over the platform. With every character having its own unique identity, every art piece over the platform can be owned by one single person over the Ethereum blockchain.
Previously, all the 10,000 crypto punks were up to be claimed for free and were claimed quickly. Currently, these art pieces need to be purchased from owners of the art pieces that are also embedded in the blockchain. This marketplace allows users to buy, sell or bid on different punks.
Capping its market volume around $935k, Crypto Punk is the first NFT that is an inspiration for the standard Ethereum ERC-721 that currently powers a majority of digital collectibles and arts.