Following the amazing feedback we received for our top crypto tokens going on public sale in April 2021, it's time to take a look at the interesting projects that will be open for the public in the month of May. As always, you need to research at your own discretion before investing in them, but what we can do is surface the tokens that deserve your attention. Without any further delay, let's get going.
bRing Finance – May 1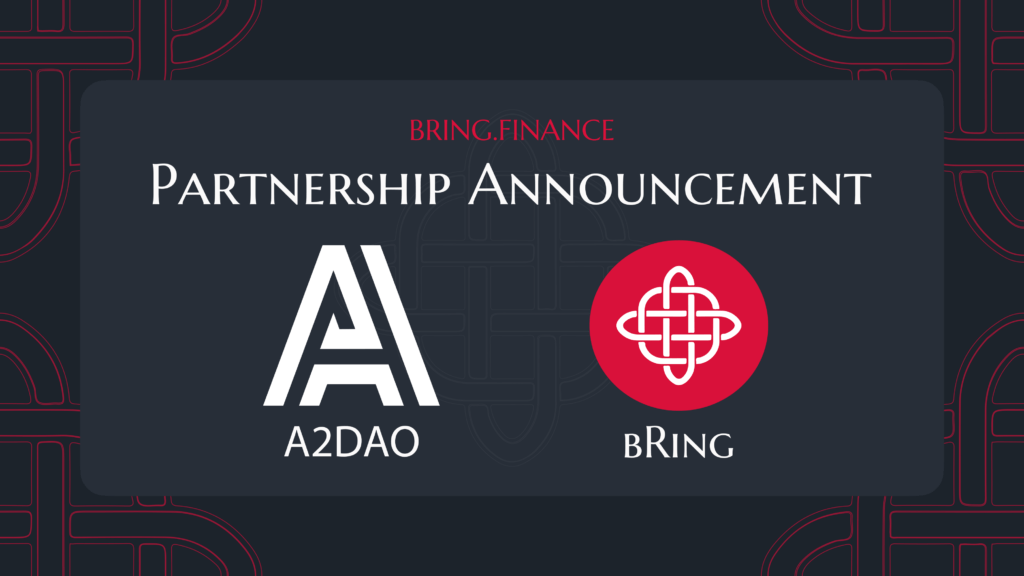 Hailed as a decentralized cross-chain platform, bRing Finance allows one to farm multiple tokens with a single coin. The benefits of such a system are enormous as one can generate yield from every token that's connected in a pool. bRing Finance also offer referral benefits among other things.
Its IDO goes on sale from May 1st on A2DAO in a lottery format. If you miss that out, fret not as you can opt for the IDO event on YellowRoad platform, which starts from May 3rd.
Lever Network – May 3
Being promoted as the #1 AMM-based (automated market maker) decentralized margin trading platform, Lever Network aims to offers professional features for traders. Along with features like quick and convenient trading, enormous liquidity, margin trading and shorting, it also allows one to earn interests (using tokens such as AAVE's aTokens and Compound's cTokens) or take loans. The project is already backed by notable names such as CMS, AU21 Capital, and DAO Maker, among others.
Its IDO would begin on BSCPad from May 3rd, while its SHO (showcase Airdrop) would also happen on this date on DAO Maker.
Cere Network – May 3
Right from the outset, this seems to be an ambitious project aiming to bring SaaS capabilities to the world of cryptocurrencies. Also dubbed as Snowflake for the crypto world, it brings decentralized data and finance cloud for enterprises. Not only the Decentralized Data Cloud (DDC) platform, it also is pioneering SaaS-Defi for managing all the operations. It also has multiple modules and interconnected layers, inspired by Polkadot.
Along with raising capital from the likes of Binance Capital, Arrington XRP Capital, Kenetic, and more, it also opted for crowdfunding via Republic. It'll be going on sale as an IDO for whitelisted people on Polkastarter on May 3rd.
Clover – May 4
It seems that cross-chain is the name of the game at the moment. Clover is yet another project that's built on Pokadot and aims to provide interoperability for a smooth DeFi experience to users. It also acts as an operating system, with various layers such as a storage layer, smart contract layer, DeFi protocol layer, and an eApp layer.
It's backed by the likes of Moonwhale, Polychain Capital, and Kyros Ventures, among dozen others, while the round 4 of its token sale will be on May 4th on Coinlist.
TradeStars – May 4
With names like TopShot, it's evident that sports have enormous potential in the crypto space. And that's what TradeStars aims to harness as a fantasy sports platform. Built on Ethereum, it aims to enable fractional NFT markets for gamifying digital assets that will represent real-life stats of athletes.
Its IDO for the TSX token will be held on BSCPad and ZeroSwap on May 4th.
Polylastic – May 4
Powered by Binance Smart Chain, Polylastic aims to be a one-stop index for elastic finance. It believes that the EFi space will continue to evolve, and will have all sorts of elastic cryptocurrencies, seigniorage tokens, algorithmic stablecoins, and cash systems. With a curated Polylastic index, one can get a basket of all tokens represented by POLX token.
Its Initial DEX Offering will begin on May4th on KickPad platform.
Nftfy – May 5
With NFTs becoming commonplace, their fractional ownership is an important step to make them more popular. That's what nftfy is enabling by offering functionality such as loans, derivatives, and insurance.
The project is backed by Phoenix.io, DAO Capital, GD10 Ventures, and more. Its IDO will be held on Poolz on May 5th.
SingularityDAO – May 6
A decentralized platform, Singularity DAO enables AI-powered DeFi portfolio. It comes from the SingularityNet team and offers a basket of crypto tokens that are controlled by artificial intelligence.
Its governance token generation event will be held on SingularityNet for AGI token holders. It aims to raise $1.6 million through the process.
Dfyn – May 10
A multi-chain AMM DEX, Dfyn aims to offer instant, gasless transactions on the layer 2. It also promises liquidity as it'll be utilizing Cross-Chain Liquidity Protocol built on Router protocol. The project will be launched on Polygon initially, but will expand to BSC, Avalance, Polkadot, and more.
It counts some popular names such as CMS, Block Dream Fund, Blockpact Capital as its investors. Dfyn's IDO will happen on Polkastarter on May 10th.
Wilder World – May 11
Metaverse has been a buzzword for a while now, and Wilder World aims to make that a reality. It's a NFT marketplace and an artist guild, offering abilities like minting NFTs, fractional ownership, collect, trade, and sell artwork.
The $WILD Token's IDO is scheduled on Polkastarter on My 11th.
Relite Finance – May 17
As explained in Relite Finance overview, it's a cross-chain lending protocol that lets users lend and borrow various crypto assets. With its cross-chain approach, the platform supports Polkadot, Bitcoin, and Ethereum. The RELI token will allow for governance, liquidity mining, and staking benefits.
Read: Interview: In conversation with Relite Finance's CEO George Groshkov
Backed by names such as Master Ventures, Blocksync Bentures, and A195 Capital, its IDO is planned for May 17th on Ignition Network.
Some other IDOs that should be checked out and are scheduled for the month of May are Polkarare, Polkally, and Cryptonovae. However, their exact dates haven't been disclosed yet. Make sure to bookmark this page as we'll be continuously updating it.