It's no secret that PayPal has remained at the forefront of accepting cryptocurrencies such as Bitcoin and Ethereum as payment options. However, PayPal has now announced that they'll allow users to transfer funds from their wallets to external wallets.
The financial giant said this in a statement:
"Starting today, PayPal supports the native transfer of cryptocurrencies between PayPal and other wallets and exchanges."
This is one of the long-awaited features that users had been asking for since the introduction of crypto in the PayPal interface. The company has also launched an image illustrating the mechanism of the transfer.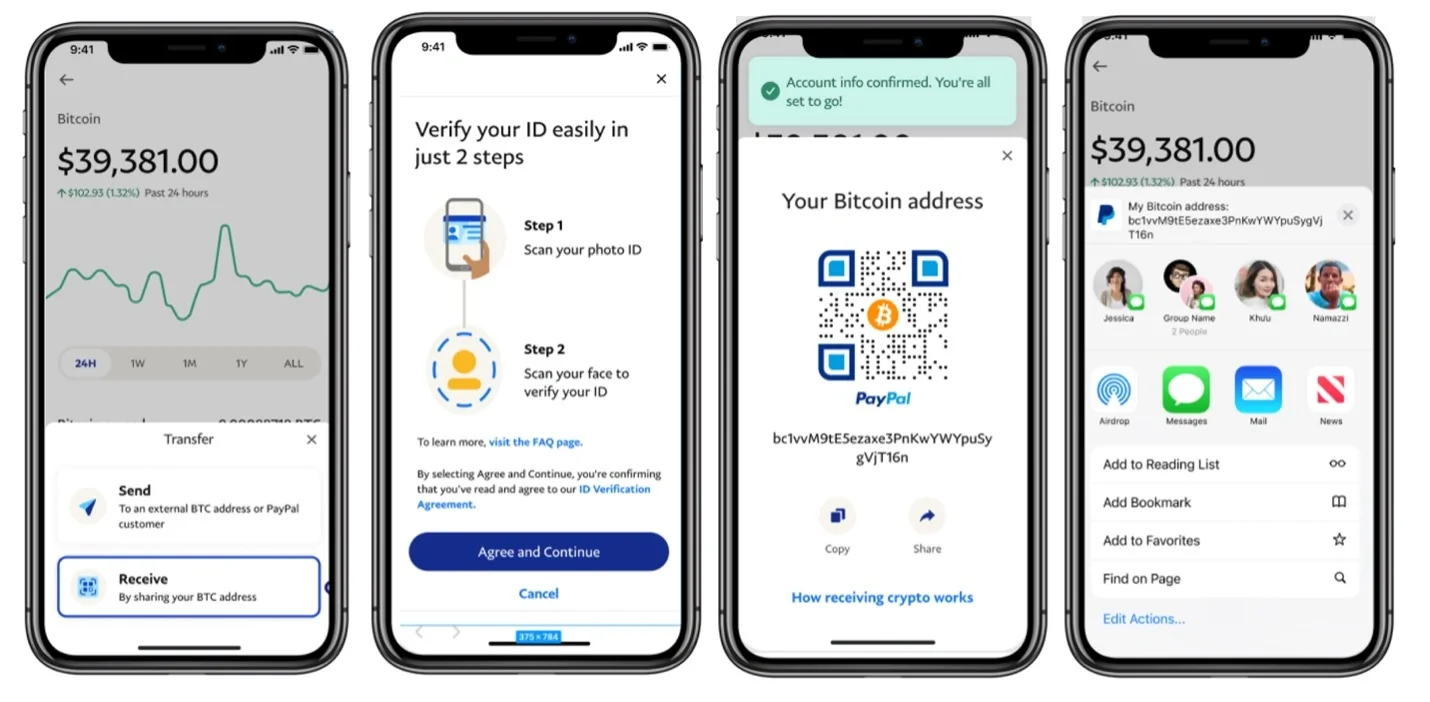 For those who don't know, PayPal introduced crypto in late 2020. Users can buy, sell and hold four cryptocurrencies on PayPal, namely Bitcoin, Ethereum, Bitcoin Cash, and Litecoin. However, at that time, users could not transfer funds to external wallets. This meant that users cannot transfer crypto to MetaMask, Coinbase, or even hardware wallets.
A major reason for introducing this feature is Venmo. Venmo is a popular app through which users can pay crypto to merchants. With time, many merchants are using Venmo as a payment method which developed the need for a cross-wallet transfer function.
During an interview between PayPal and Decrypt, a PayPal executive stated:
"The whole reason we're in crypto is that we believe a substantial portion of commerce is going to move to digital currencies."
Moreover, the company's SVP of blockchain and crypto, Fernandez da Ponte stated that the company doesn't charge for crypto businesses as their crypto plans revolve around commerce.
Related Stories: