Taking a contrarian approach to ads, Telegram Messenger has become quite popular over the years. With over 500 million daily active users, it only trails Facebook-owned messaging apps – WhatsApp and Facebook Messenger. But that doesn't mean everything Telegram does is successful. Do you remember its failed (rather abandoned) blockchain project? Dubbed TON, Telegram raised billions of dollars, but then found itself in a spot when Securities and Exchange Commission in the US declared that it can't be sold anywhere in the world.
However, iMe Messenger believes that it can natively bring cryptocurrency to the messaging ecosystem. That's why it has been launched on Google Play Store and Apple App Store, and is based on Telegram API. Will it be successful? That only time can tell, but what we can do however, is to take a closer look at the project and understand it better.
Overview
Simply put, iMe is based on Telegram and hence offers all the features you'd expect – messaging, the ability to send multimedia, join various groups, and more. In fact, the UI is also similar, and there's no security or privacy risk either since the data resides in Telegram's servers only. What makes iMe different is the integration of artificial intelligence with Neurobots (which we'll explain in the subsequent sections), as well a fully functional crypto wallet.
That's not all, there are also small convenient factors that go a long way in adding to the user experience. These include Topics – an alternative to Telegram folders, a built-in Google Translator for real-time translation while chatting, and support for Cloud with Albums, among other things.
Tokenomics
As mentioned in the previous section, iMe makes use of cryptocurrency natively. Its virtual currency is dubbed Lime, but it also has a centralized coin termed AiCoin.
AiCoin is being offered to be used for in-app purchases along with providing an opportunity to users to earn. The price of 1 AICoin is $0.01, and its price won't change as it acts as a stablecoin. But it does go a step further by becoming a bridge to Lime, the digital currency for the iMe Messenger. Wondering what are the exact things you can do with AiCoin? These include: the ability to buy or create Neurobots, earn by selling or advertising Neurobots, earn by inviting friends to iMe, to monetize games, services, or bots developed by you, etc.
Lime token on the other hand, is based on Ethereum's ERC-777 standard. Only 1 billion Lime tokens are there and they'll be released in this quarter. As told before, it's mainly meant to be exchanged with AiCoin to give users an understanding of the decentralized world. After the release of Lime, it'll be listed on various crypto exchanges as well. As of now however, it's scheduled to list on Uniswap in April 2021.
Use cases
iMe aims to be a better Telegram client along with the integration of cryptocurrency and Neurobots functionality. Along with having support for AiCoin stablecoin, and Lime virtual currency, it also has a wallet that can let you safely store your cryptocurrencies.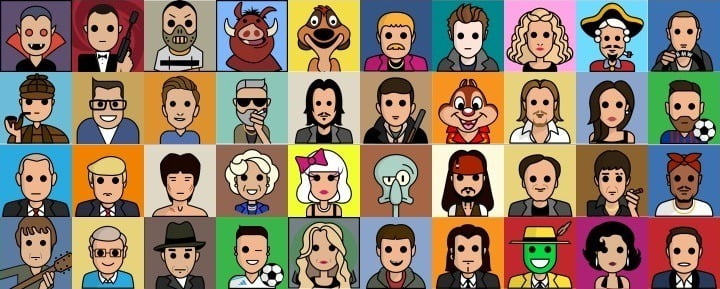 Coming to Neurobots, they can be GIFs, stickers or avatars for a character, person, or brand. In other words, Neurobots are data that is generated as a relevant answer to a message. As the name suggests, Neurobots are trained on neural networks, and thus help you offer ready phrases to incoming messages. They save time, and make chats interesting too.
Neurobot Assistant is free, and you can download more from the Neurobot Store. If you're concerned about privacy; don't. That's because Neurobots work locally and don't access internet for anything.
Currently, Neurobots are being offered by iMe team only. However, the team plans to release the option for anyone to create Neurobots this quarter.
Availability
iMe Messenger is available for Android and iOS, with the desktop app already in development. Worth noting that iMe is open source, just like Telegram, and its code is available on GitHub.
Do note that the crypto wallet is functional in Android, but it's not fully functional in iOS.
The future
If you've been following till now, it's clear that iMe Messenger is quite ambitious. Not necessarily in terms of the features it offers right now, but how it wants to shape up in the future. Along with the options offered for improving the messaging functionality itself, it also has strong plans for cryptocurrencies. In the future, it also plans to support other cryptocurrencies such as BTC and ETH along with its own.