The first people to mine coins were early initiated people and engineers, which represented a relatively small group. After that, mining became the subject of groups with access to inexpensive capital and electricity, known as 'pools' of miners.
Nodle lifts that dynamic by allowing anyone with a smartphone to participate in the 'mining' of Nodle Cash (NODL). Through this, Nodle provides faster adoption of cryptocurrencies. So anyone with a smartphone can take part in the Nodle network by sharing network connectivity.
What is Nodle?
Nodle provides data liquidity. Its mission is to make the largest wireless network on earth to connect the next trillion things. Nodle is the world's largest ecosystem of linked devices, providing software, infrastructure, and access to information for the Internet of Things (IoT). It is a privacy-first network. Above all, they promote a culture of integrity through respect, trust, and ethical behavior.
Working of Nodle Network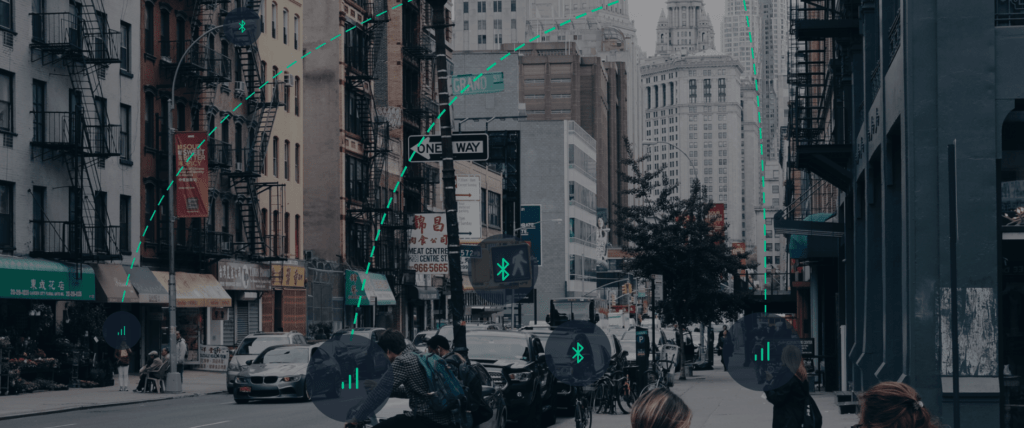 IoT devices connect to smartphones via Bluetooth Low Energy (BLE)
The phone acts as an internet hub for the IoT devices
Cell towers provide internet access to IoT devices via smartphones
Why Nodle?
Nodle brings an innovative solution that enables any individual to participate in their network and be rewarded with NODL in exchange. So far, only the miners were able to mine the cryptocurrencies. But today any individual will be able to mine with their Nodle mobile application. This development should enable the escalation and adoption of the Nodle crypto to another level.
The Nodle network rewards users based on which data packets are transmitted wirelessly through the network of nodes (smartphones). These packets are called 'noodles' in the Nodle internal system. Nodle may reward the first few nodes that show a new packet. The payment depends on the value of the packet. In order to guarantee that Nodle is loyal to its mining model, they have inserted a validation protocol that guarantees the order of arrival of the beacons.
As of today, the global packet count of the Nodle network is more than 179 billion.
Nodle Cash
One can earn NODL by joining the citizen network. The Nodle Cash App is an easy way to earn NODL crypto. Your phone becomes a part of the Nodle network when you activate the app. The phone acts as a beacon to the signals from IoT connected devices in the vicinity.
They anonymously and securely use wireless radios to locate and connect IoT devices in exchange for NODL. The app uses a 'proof of connectivity' which verifies IoT data in the cloud. Each time you receive a ping or connect to an IoT device or sensor in your surroundings, you earn crypto in the form of NODL. So, one can earn NODL by joining the Nodle Network and walking around.
Companies working with Nodle
Constellation Brands – It works with Nodle to track hundreds of displays across the country.
Paris – Paris city works with Nodle to track public furniture like kiosks and benches in the city for the next ten years. The beacons installed in the furniture collect data of visitors to conduct surveys on park quality.
Chipolo – It works with Nodle to provide asset tracking to consumers, helping customers find lost keys or other personal objects.
Cisco Meraki – It works with Nodle to extend BLE coverage of Meraki and track IoT devices outside of buildings and facilities.
Analytics
By looking at the Nodle network and its functioning, it seems to be a win-win situation. In other words, nothing could be easier than this to earn some form of cryptocurrency. If you are new to the world of crypto, you can enter this world with the Nodle network. And that too without investing anything and with the help of your smartphone.